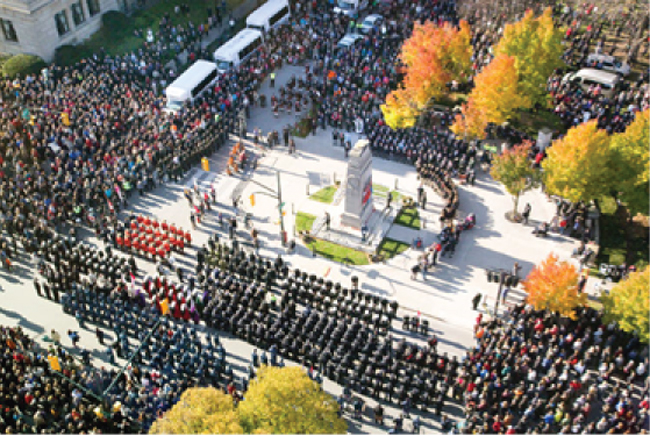 A Day of Remembrance
Every year on November 11, Canadians pause in a silent moment of remembrance for the men and women who have served, and continue to serve our country during times of war, conflict and peace. We honour those who fought for Canada in the South African War (1899-1902), First World War (1914-1918), the Second World War (1939-1945), and the Korean War (1950-1953), as well as those who have served since then. More than 1,500,000 Canadians have served our country in this way, and more than 118,000 have died. They gave their lives and their futures so that we may live in peace.
One day every year, we pay special homage to those who died in service to their country. We remember these brave men and women for their courage and their devotion to ideals. We wear poppies, attend ceremonies, and visit memorials. For one brief moment of our life, we remember why we must work for peace every day of the year.
This Remembrance Day, Londoners will gather at their Cenotaph. Click here to learn more the London Cenotaph.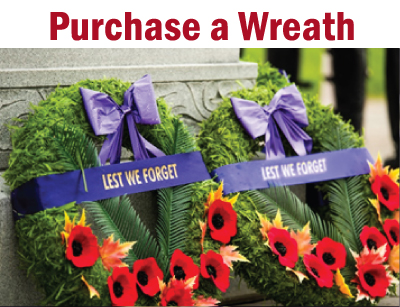 The Royal Canadian Legion makes wreaths available for purchase through Legion Branches for anyone wishing to place a wreath at a local commemorative event. Please contact your local Legion Branch directly to place an order. During the busy Remembrance period, we recommend you place your wreath order in early October.
---
Our members and volunteers focus on making the maximum positive effort for our military community and veterans. We honour those who sacrificed, providing essential services within our community.